Willamette Valley Wine Tasting
European Inspired, Uniquely Willamette Valley

Guests will experience an intimate seated tasting at our hilltop Willamette Valley winery in the Dundee Hills just outside the city of Dundee. It is easy to reach yet surrounded by natural beauty and picturesque vineyards.
Archery Summit is open by appointment daily. For availability, please make a reservation below or call 503.714.2030.
We are pleased to offer our Estate Tasting and Cave Tour & Tastings to guests. Availability for outdoor tastings will be dependent upon weather. All tastings will be seated with 6 feet between each party. Reservations are limited to 6 persons or fewer, please contact us at 503-714-2030 to inquire bookings for larger groups.
The safety of our guests, associates, and community continues to be our first priority during this time.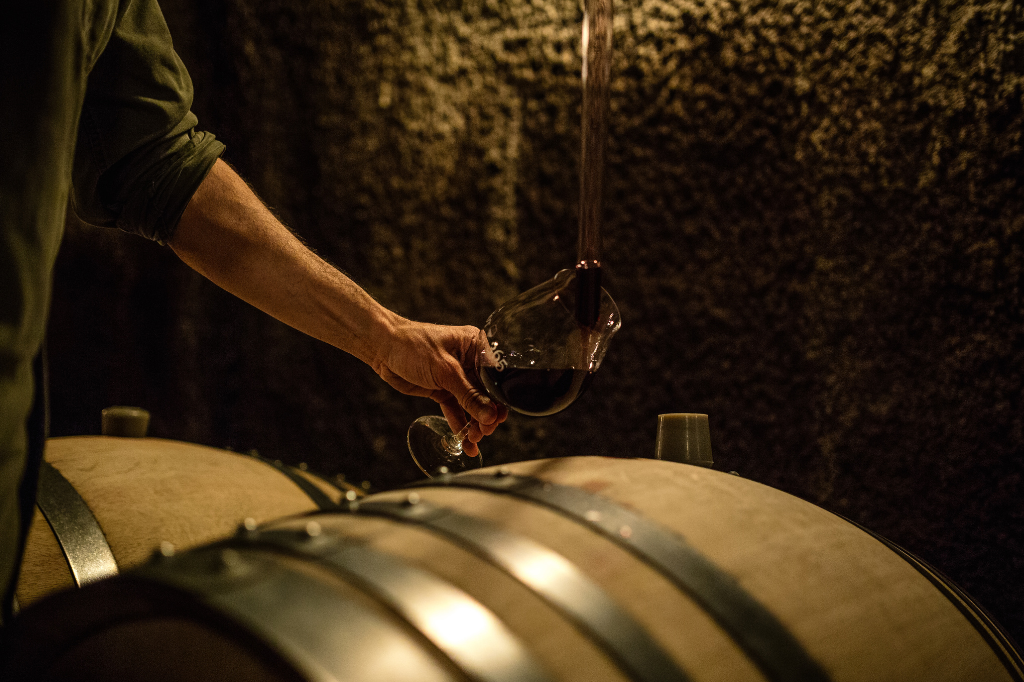 Cave Tour & Tasting
During this immersive wine experience, you will get to explore the trajectory of our craft, from exceptional vineyard sites to thoughtful winemaking. Let us take you behind the scenes of our gravity flow winery and unique barrel caves where you will learn about the wine making process from start to finish. Enjoy a selection of our estate wines, while winding through the caves and finishing in the lounge. Reservations required, please allow 90-120 minutes for your visit.
$80 per person, $50 for A-List members
Reservation for parties of 1 to 6